New Patients
---
New patients are welcome to request a no-fee health consult with Dr. Sarah Noseworthy. This no-obligation consultation is a great way to see if we can help you, get to know Dr. Sarah and explore a personalized treatment plan.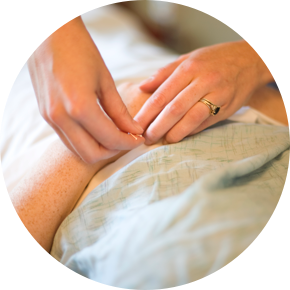 Modern
Natural Health
---
By blending modern lab work with researched natural healing methods used for centuries, we can personalize your care to your body.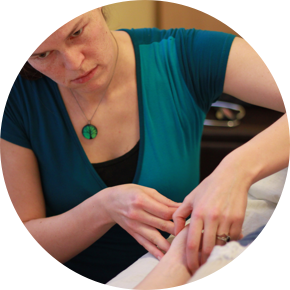 No-obligation
New Patient Consultations
---
The relationship to your provider is key to breaking free of chronic symptoms. Schedule a free consultation to tell her your story.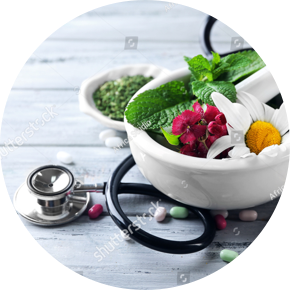 Comprehensive
Care Plans
---
Your time is valuable. That's why we have chosen to offer as much quality care as possible in one place at our clinic.
"Dr. Sarah has helped me sort through ongoing chronic health problems and more recently a motor vehicle accident. With her guidance I have been able to get back to optimal health where I feel better now than I did in my 20s."
What to expect from your first visit with Dr. Sarah
---
Your journey to empowered well-being starts now.

Your first visit with Dr. Sarah
---
The first consultation is the perfect opportunity to explain the problems you have and define desired outcomes. Part of the time will be spent taking down a detailed medical history, as well as information about your current lifestyle, diet and exercise habits. Prior to commencing acupuncture treatment, or any other intervention, you may also need a physical examination of the affected area.

Your second visit
---
Your second visit is the milestone at which Dr. Sarah discusses your treatment plan. When you visit for the second time, she recommends treatments most suitable for you, along with information on lifestyle choices which benefits you. This visit gives you the opportunity to retake control of your health and well-being.

Follow up visits
---
Subsequent visits are arranged according to how your condition responds. Dr. Sarah believes in teamwork. It is your responsibility to let Dr. Sarah know how you are progressing with your treatments. For instance, let her know if we need to speed things up or slow them down. It is her responsibility to stay a couple steps ahead of you on your path to getting your life back.
Frequently Asked Questions
---
Ask away! We can be reached at (503) 268-1305 should you have more questions.
What if I have never tried naturopathic care before?
We understand, and have helped several patients understand the benefits of naturopathic care. We will be happy to chat more about this via a Complimentary Consultation with Dr. Sarah.
What can I expect during the Complimentary Consultation With Dr. Sarah?
We will call you within two business days to schedule your no-fee 20-min consult with Dr. Sarah. During your confidential consultation, Dr. Sarah cares about your health concerns, your health goals, and if she can help you out. We are happy to answer any questions you may have. Please call (503) 268-1305.
What kind of health insurance do you accept?
In consideration of her patients, Dr. Noseworthy is in network with Providence, Regence, Blue Cross Blue Shield, Pacific Source, and Aetna. Some other insurance plans offer out of network benefits which means that you can get some reimbursement for your treatments here. We also work with HSA / HFA plans to allow you to get the care you want.
What kind of treatments do you provide?
Acupuncture, Naturopathic Care, Activator Technique, Supplement Management, Hormone Management and Lab Testing are some of the ways we help our patients get over their symptoms and get their lives back.
Does it take longer to feel better with naturopathic care versus conventional medicine?
Not always. We have had many patients that have experienced immediate improvement after starting treatments. Naturopathic care also can work very well in tandem with conventional medicine.
Where can I buy the prescribed naturopathic medicines? Will my insurance cover the cost?
Supplements can be purchased from our office, an online portal or from a pharmacy as needed. Insurance may cover pharmaceutical medications, or compounded medications. Insurance typically does not cover supplements and nutraceuticals.
We are happy to answer any questions you may have. Please call (503) 268-1305.
Patient Testimonials
---
Dr. Sarah loves her patients. And, they love her back!
Dr. Sarah banished my pain.
---
I have been receiving care from Dr. Sarah Noseworthy for a while – both naturopathic and acupuncture and have experienced very good results.Dr. Sarah has twice done osteopathic manipulation on me and OH MY! I can't believe how much my body responded!!! It's amazing! It took pain that I had been suffering from a recent fall away as well as pain in my shoulder that I have had for years and banished it. Three cheers for Dr. Sarah.
Patient name withheld for privacy.
Always feel better after seeing Dr. Sarah.
---
When my ND couldn't pinpoint the source(s) of my pain, she recommended Dr. Sarah. Eight weeks later, I understand why. With weekly treatments, my body is on the rebound. Dr Sarah's knowledge and technique are second to none. She has an answer for each of my many questions, and never fails to stop and spend the time so that I have a clear understanding of the issue. I always feel better leaving than how I felt going in, which is a marked improvement from only a few months ago.
Patient name withheld for privacy.
Trust Dr. Sarah with my whole health.
---
Dr. Sarah Noseworthy is professional, thorough, personable, and incredibly knowledgeable. I had never been to a naturopathic doctor before and I've got to say it was hands down the best doctor experience I've had. Sarah took time to get to know me, and assess my health as a whole. I'm so excited to have finally found a doctor that I can trust and feel at home with. It's been a long search!
Patient name withheld for privacy.
How much is it costing you to have your symptoms continue to control your life?