Our Services
---
Acupuncture, Naturopathic Care, Activator Technique, Supplement Management, Hormone Management and Lab Testing are some of the ways we help our patients discover long-lasting well-being.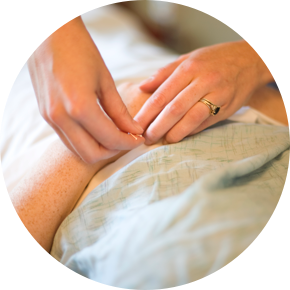 Modern
Natural Health
---
By blending modern lab work with researched natural healing methods used for centuries, we can personalize your care to your body.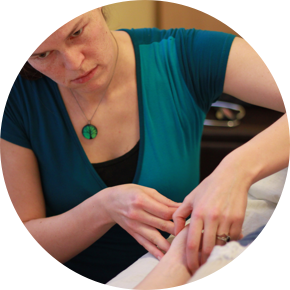 No-obligation
New Patient Consultations
---
The relationship to your provider is key to breaking free of chronic symptoms. Schedule a free consultation to tell her your story.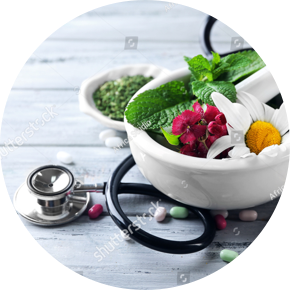 Comprehensive
Care Plans
---
Your time is valuable. That's why we have chosen to offer as much quality care as possible in one place at our clinic.
"A doctor that truly cares and doesn't brush off your feelings and symptoms is priceless. I went from feeling constantly nauseous, fatigued, and in pain to having almost no symptoms at all. My life has been forever changed. A huge thank you to Dr. Sarah Noseworthy."

Acupuncture
---
Acupuncture benefits people in three ways. First, it stimulates tense muscles to release. It also works neurochemically to release endorphins and enkephalins, our body's natural pain reducing and mood improving chemicals. Finally, acupuncture helps our body retain its naturally produced electrical current – heart rhythm, muscle contraction, brain function. Using energy scanning and pulse reading, Dr. Sarah isolates treatment points and uses a gentle and comfortable form of acupuncture to address her patients' concerns.

Naturopathic Care
---
Naturopathic Care combines the best of modern science and technology with remedies that have been used to promote health for thousands of years. Naturopathic Care combines natural healing remedies with the cutting edge of modern scientific research to improve the condition of the body naturally. This non-invasive approach is gentler on the body and offers great health benefits. As your naturopathic doctor, Dr. Sarah Noseworthy will provide recommendations that are appropriate for your specific health needs and goals.

Activator Technique
---
As advanced training within Naturopathic and Chiropractic medicine, Activator Technique identifies misalignments in the body that cause headaches, neck pain, back pain and joint pain. Dr. Sarah uses an activator, a handheld mechanical device, to move misaligned bones back into place. The impulse from the activator lowers inflammation and resets the mechanoreceptors around the affected area to improve results. Dr. Sarah pursued Advanced Certification in Activator Methods Technique after she found how well it worked to address her previous wrist injury.

Supplement Management
---
The majority of adults in the United States take one or more dietary supplements either every day or occasionally. Today's dietary supplements include vitamins, minerals, herbals and botanicals, amino acids, enzymes, and many other products. Dr. Sarah Noseworthy helps her patients understand their body's needs and identify vitamin and mineral deficiencies. She then customizes a supplement plan that addresses specific health concerns and a scientifically designed regimen for which ones need to be supplemented either regularly or during focused timeframes.

Hormone Management
---
Today's society impacts hormone balance on a daily, if not hourly basis. Increasing stress from chemical, physical and emotional sources increases cortisol levels, which leads to high blood pressure and weight gain. Xenoestrogenic chemicals increase estrogen levels which lead to weight gain, anxiety, depression or irritability. Hormones are responsible for stress management, good mood, sex drive, energy levels. Symptoms like anxiety, insomnia, menstrual problems, hot flashes, night sweats and many others occur when hormones are out of balance. Bioidentical hormone therapy is a safe way of improving hormone balance so patients feel like they can get back in control of their lives.

Lab Testing
---
All medical practitioners use lab testing to diagnose disease and monitor the results of treatment. Dr. Sarah further utilizes lab testing to optimize biochemical markers to improve the quality of your health and your life. Each patient that Dr. Sarah works with has his/her own concerns including specific symptoms and specific circumstances that she will pay attention to before ordering an individualized lab panel. She takes the time to make sure that her patients understand the results of their labs and the way that they can not only reduce their symptoms, but improve their health.
Patient Testimonials
---
Dr. Sarah loves her patients. And, they love her back!
I own my health now.
---
For anyone wishing to take ownership of their health in a completely positive, natural, and nurturing way, I highly recommend Dr. Sarah Noseworthy at Spire Holistic Health! It is so important to have a physician who can mentor you in the ways of healthy living. I am grateful to Dr. Sarah for her attentive care and consideration. Acupuncture has been a wonderful way for me to alleviate stress, and I always look forward to our next session!
Patient name withheld for privacy.
My life has turned around.
---
I have been seeing Sarah for about 9 months and everything in my life has turned around thanks to her treatments. She is an expert and can make you feel amazing! From anxiety to migraines to shingles she treated everything. She treats you like you are the only patient in the world- she works hard for you and does her research.
Patient name withheld for privacy.
The best doctor experience ever.
---
Dr. Sarah Noseworthy is professional, thorough, personable, and incredibly knowledgeable. I had never been to a naturopathic doctor before and I've got to say it was hands down the best doctor experience I've had. Sarah took time to get to know me, and assess my health as a whole. I'm so excited to have finally found a doctor that I can trust and feel at home with. It's been a long search!
Patient name withheld for privacy.
How much is it costing you to have your symptoms continue to control your life?